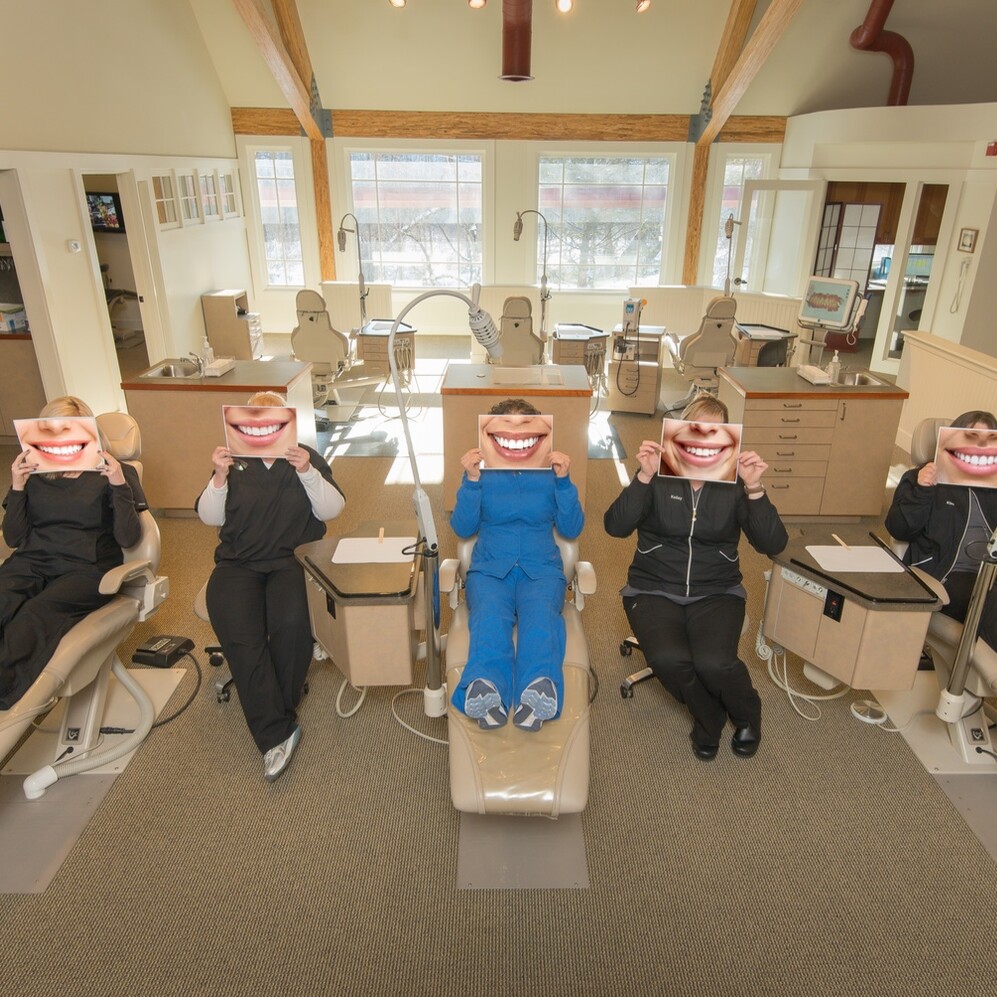 All Smiles Cares!
First, we want you to know that the health and safety of our patients is and always has been our top priority. We have always met or exceeded the infection control standards from the Centers for Disease Control (CDC) and the Vermont Occupational Safety and Health Association (VOSHA). To make sure that our infection control procedures are up-to-date we continually monitor their recommendations. We have increased the level of PPE (Personal Protective Equipment) we use, and we have added new equipment to reduce the spread of aerosols. We have changed the settings on our building's two Life Breath units, they now completely exchange office and outside air every 30 minutes. They are equipped with heat and cooling recovery units so we can still remain eco-friendly.

With the changes COVID-19 has brought to our office, If you call the office and we do not answer, please leave a message, we most likely are helping another patient.
You may notice that things have changed in how we operate and how we look since your last visit. We have made these changes to keep everyone safe. Before your appointment, our office will reach out to you to explain these changes and other changes in detail and to ask screening questions. You will be asked those same questions when you arrive. Any patients having fever, flu-like symptoms, or contact with anyone infected with COVID-19 will be rescheduled.
Please keep in mind that available appointments times will allow for social distancing between patients. This may mean that you are offered fewer options for scheduling appointments.
Reducing the number of patients seen and increasing the time between appointments will likely mean longer waiting times for appointments. We will do our best to get you scheduled as soon as possible. Please plan for a responsible adult to accompany all minors to their appointments.


Thank you for being our patients. We look forward to seeing all of you again! As always, we are happy to answer any questions you may have about the steps we take to keep you, and every patient, safe in our practice. We value your trust and look forward to welcoming you back.
Lynne J Addiego, DMD
John F. Steinman, DMD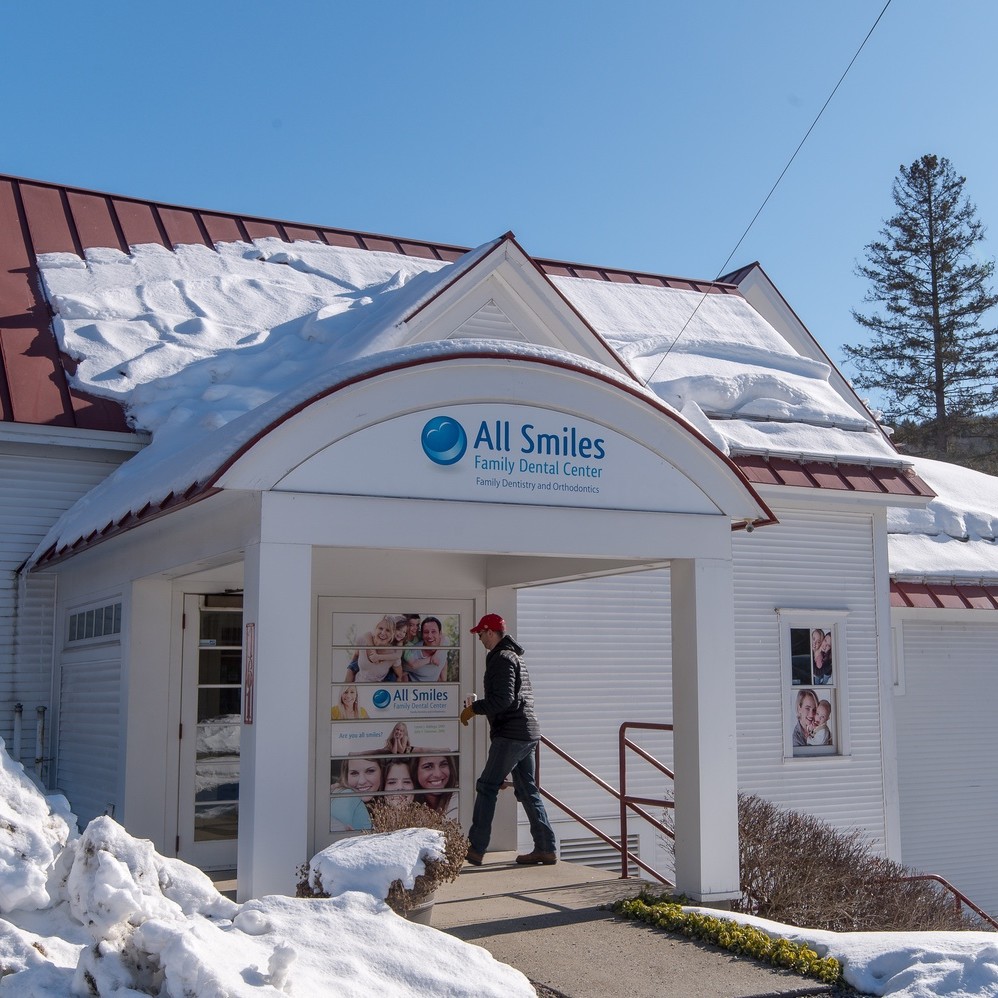 About Us
Welcome to All Smiles Family Dental Center
Your Trusted Family Dentist in Central Vermont since 1994
High-quality service and great dentistry are the core goals of our practice, so that you can make the best decisions for the health of you and your family.
All Smiles Family Dental Center is your local, holistic family, restorative, and cosmetic dentist in the Barre Montpelier area of VT. You can enjoy confidence in knowing our quality service, and science-based dental care will last for years to come. We offer a unique combination of services. Visit the About Us page to learn why our outstanding approach will benefit you and your family.
Services We Offer
We value being your local Barre Montpelier area of VT, dentists. Our family dental office is comfortable and uses state of the art technology. It is conveniently located on The Barre Montpelier road in Berlin, making our office easily accessible to Barre, Berlin, Montpelier, Williamstown, Plainfield and Marshfield. We offer services for individuals and families, including:
At All Smiles We Save...
5760 gallons of water per month
18 trees by using less paper