Orthodontic Care & Braces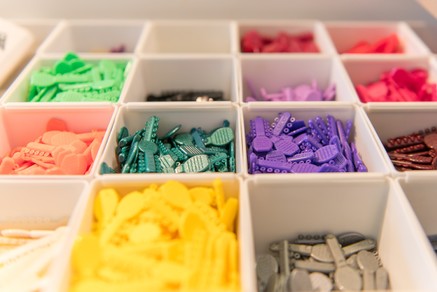 All Smiles Family Dental Center is the home of orthodontic specialist Doctor John F. Steinman. With over 25 years of practice in central Vermont, our Dr. John has gained a reputation for creating gorgeous smiles. As an orthodontist, Dr. John F. Steinman is a dental specialist. He is an expert trained to straighten teeth and align jaws.
The investment of a lifetime.
"Life Changing". Those two words, more than any others, is how most patients describe the results of an All Smiles Family Dental Center orthodontic treatment and their new beautiful smile.
Since 1994, our patients have told us time and again that their new smiles have boosted their self-esteem, and self image. They say that improving their smile helps them make a first great impression and gives them greater confidence in social situations!
There are many important reasons to consider orthodontic treatment besides the pleasing appearance of an attractive smile. Straight teeth also help an individual effectively bite, chew, and enjoy clearer speech. The American Association of Orthodontics reports that properly aligned teeth and jaws may alleviate or prevent physical health problems and contribute to healthy teeth and gums.
Surveys and studies show again and again that Americans of all ages are typically treated better in school, at work, and in their personal life if they have healthy straight teeth. While we can't change human nature, we know that the breakthrough orthodontic technologies employed by Dr John Steinman can improve your smile, oral health, and overall appearance in a way that allows you or your child to face whatever life throws at you with a great big beautiful smile!
What treatment plan works best for you?
Make plans now to visit Dr. John to determine which treatment plan is best for you. The initial consultation is free of charge. (Call and request an appointment time.) You'll have an opportunity to discuss with Dr. John what concerns you have about your smile and let him know what results you'd like to achieve. During your visit, you will learn the steps necessary, the costs involved, as well as information on affordable and flexible finance options.
We accept most major dental insurance. We also offer convenient monthly payment plans with no interest and low interest third party options with approved credit.
We Are a Digital Impression Practice Proud Owners of an iTero® Element™ Intraoral Scanner!
We'll Make a Great First Impression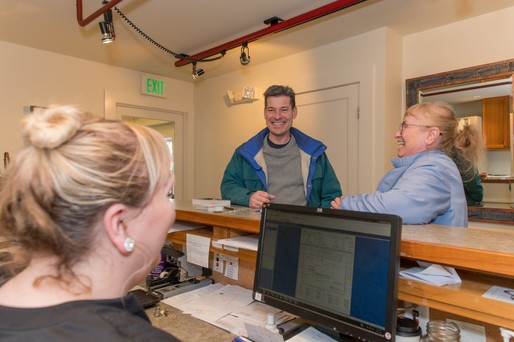 The iTero Element Scanner is a state-of-the-art digital impression system that eliminates the need for messy putty in your mouth.
With our iTero Element Scanner, we can digitally capture a detailed 3D model of your teeth and gums.
Not only is this process far more comfortable than the old putty based impressions, but it's faster and can offer a superior clinical endpoint.
No goop. No gag. No worries!

Deal for crowns, bridges, implants, and Invisalign® clear aligners and retainers.
See a simulation of your potential Invisalign treatment outcome.
During the impression process, you can breathe or swallow as you normally would. You can even pause during the process if you need to sneeze or just want to ask a question. The scanner gives us a 3D model of your mouth that can be used for your dental services including the Invisalign Outcome Simulator to show you what your new smile might look like.
Call 802-476-8700 to schedule an appointment or to learn more about insurance, payment options, and associated costs.
Our state-of-the-art facility offers the safest and most effective leading edge orthodontic treatment options. All Smiles Orthodontics offers both the revolutionary Damon® System and the amazing, clear and comfortable Invisalign® System.